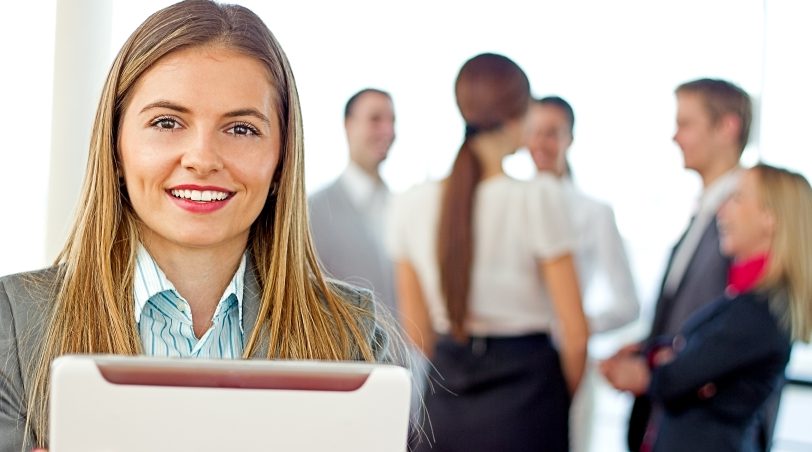 Why is Mentorship important?
Mentorship is about individual development; however it also helps the industry to grow and succeed, by retaining employees and enriching their skills. It helps to forge stronger relationships within our community and create an environment where our colleagues feel supported in their professional advancement.
Flexible programs for businesses
A Mentorship Program framework is available to BOMA member organizations. Working with Change My Life Coaching., the organizations could implement the Program for their employees using the already developed program materials and make any additions and revisions to best fit their needs and their organization's culture.
When I started the program there were several things in my job that I was frustrated with, mostly due to the fact that I do not have a lot of support and/or resources. The match with my mentor was perfect and it allowed me the opportunity to confidentially discuss some issues or situations that I was having difficulty dealing with all on my own.
As a current Manager, as opposed to always telling someone what or how to do a task, it was refreshing to learn about the protégé's issues and work collaboratively with them on possible solutions. I also learned no matter how large or small the firm you work for within the property management industry, the issues and challenges a property manager faces are often the same.
My involvement with the BOMA Mentorship Program as both a protégé in 2013 and mentor in 2014 has been a truly positive one. I have expanded my knowledge and network as a professional through the relationship with my mentor and have really enjoyed being able to pass this experience along to someone else.
My membership with BOMA Calgary has been hugely significant in the development of my career. BOMA Calgary is a community that supports young professionals – the opportunities for networking and career mentorship are excellent.
The protégé program solidified my view that I made a great choice in making a career in Property Management. I highly recommend it to everyone.
In summary, I found this program as rewarding for me as I hoped it was for [my protégé]. It is quite interesting to hear people's different perspectives, experiences which all lead us to appreciate how unique the property management field is. I have enjoyed the time spent with [my protégé] and quite honestly have asked her if we could continue to meet monthly. Thanks to BOMA for providing me the opportunity to be involved with the program.
Previous
Next
---
"Mentoring is a process whereby a mentor and a protégé work collaboratively towards the goal of promoting and developing the protégé's skills, abilities, knowledge and thinking processes. This process can cultivate a respectful and trusting relationship that leads to professional and personal development."
---
Apply as a Mentor
You are eligible to enter the program as a mentor if you are a proprietary member, with at least 10 years of industry experience, who is willing to draw upon your experience, wisdom and knowledge to support the growth and development of your protégés. You are dedicated to investing time and energy to the mentoring relationship.
Benefits:
Gain satisfaction in sharing your experience and knowledge with your protégé which could contribution to the protégé's growth and development
Gain insights from the protégé's background and experience that enhance your professional development
Build a relationship with someone outside your company and increase your network within the community
Further develop valuable leadership skills including coaching that are transferable and useful in your professional life
Applications Closed for 2023-24
Apply as a Protégé
You are ready to be a protégé if you are less experienced in the industry and are an employee of a proprietary member company. You are committed to developing your skills and abilities and enhancing your knowledge within the industry. You are willing to invest your time and energy to the mentoring relationship.
Benefits:
Gain additional expertise, skills and knowledge from an experienced professional which have the potential to positively impact your career
Gain increased awareness of your strengths and potential areas for development. Learn how to leverage your strengths and develop your blind spots
Build a relationship with someone outside your company and increase your network within the community
Develop valuable leadership skills that are useful and meaningful in your professional life
Applications Closed for 2023-24
---
The 2023-24 program applications are now now closed. Please email us for further program details.
Interested in becoming a Sponsor for our 2023-24 Mentorship Program?
See Our Sponsorship Opportunities
---
How does the program work?
Once accepted into the program, you will attend a workshop in November to familiarize yourself with the details of the program, including the roles and responsibilities of both the mentor and protégé, tips on how to build your mentoring relationship, and opportunities to learn about and start to apply the skills necessary to be effective in your career.
Sessions Dates:
Early November – Program Kickoff Social (Date, Time and Location TBD)
November 8 – DiSC Session, 11 am – 1 pm
*Please note that this session has been moved up from November 9 to November 8
November 23 – Goal-Setting Session, 11 am – 1 pm
January 18 – Relationship Building Session, 11 am – 1 pm
February 22 – Managing Difficult Conversations Session, 11 am – 1 pm
Locations for Sessions: TBD
Mid to Late March – Program Wrap-Up Social (Date, Time and Location TBD)
Mentors and protégés meet at least once a month for 1-2 hours between November and March, in order to create realistic goals and then strategies to achieve those goals.
At the end of the year, we will ask for your feedback. This is how we continue to offer a great program for our members!