If you haven't been to a BOMA luncheon recently, you really have been missing out. The March meeting had Ken King, the CEO of the Calgary Flames as the speaker and what a speaker he is! Not only does he tell you interesting stories; he tells very real ones on a human level. Mr. King is a long-run visionary looking into and investing in the future of Calgary, not just the Calgary of today. I couldn't help but think to myself that the 21st Century arena that is being conceptualized will be a part of this city long after Mr. King and I meet our maker. But Mr. King is thinking ahead for the many generations of Calgarians to come.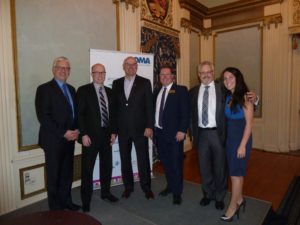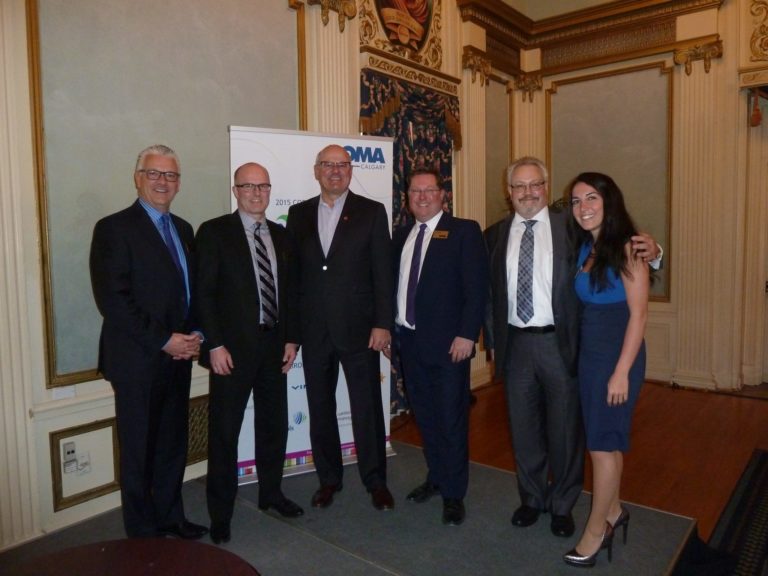 The BOMA luncheon gave the members the opportunity to ask Ken King questions, which is unique to the audience because here we were able as the community to ask questions rather than listen or read a news report. Mr. King is a captivating speaker and one walks away feeling like they have a new best friend and hope to see him again soon. Which is true, because who tells you a story about how they made a kid cry? And who has the heart to make sure said kid walks away with a whole new wardrobe of Calgary Flames schwag – Ken King does.
It's luncheons like these that offer value to the members like myself. I'm not a sports fan and I didn't understand the issues and discussions surrounding a new arena. However, Mr. King discussed very practical reasons – and I love a practical approach. Mr. King didn't come to sell his idea, he came to talk to people like me, people who are interested in our infrastructure as a global city. It was an opportunity for BOMA members such as myself, to hear what discussions are taking place regarding our city's infrastructure.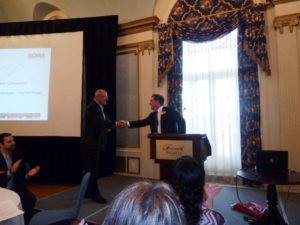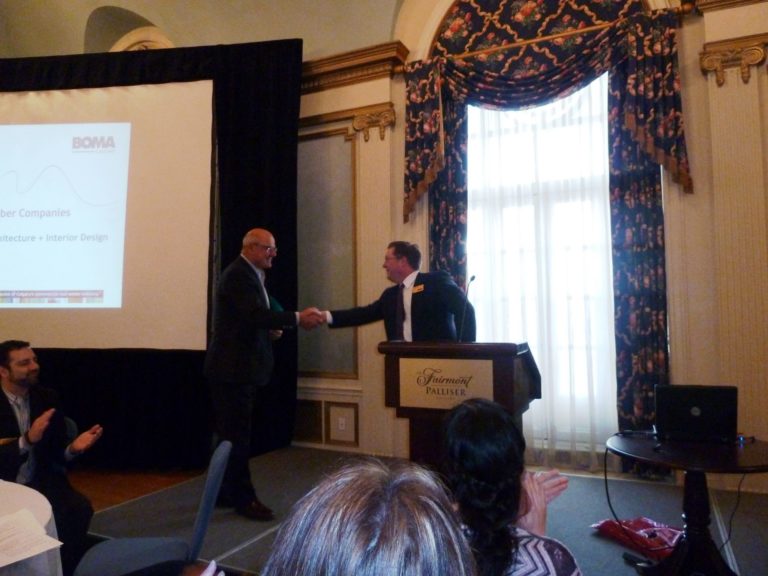 Mr. King has a lot of passion for Calgary and the sports teams he oversees. Someone asked him why he sits behind the players bench during the third period. He said "it is his time to watch the game as one of us, as a hockey fan." Even though I know I have seen him on my TV from the bench, I never knew that he only sat there during the third period. But I really did appreciate how he chose to appreciate being a spectator and not a CEO, even if he has some really great seats!
With delicious food, welcoming members, and industry related topics the last meetings have really set the bar higher from previous years. It was a real treat to have Ken King as our monthly speaker whom I can't wait to see again. But the next time I'll see Ken King, it will be on my TV or in one of our local papers – or maybe another BOMA luncheon when he comes to tell us more stories about what happened during our interlude.
Ari McCurdy, BOMA Member